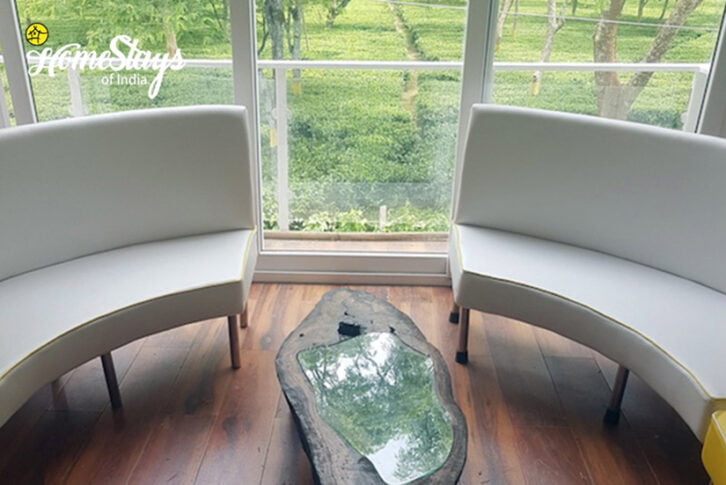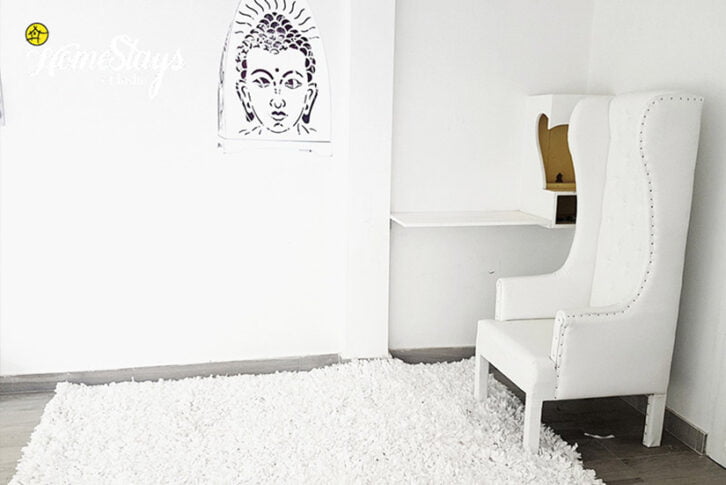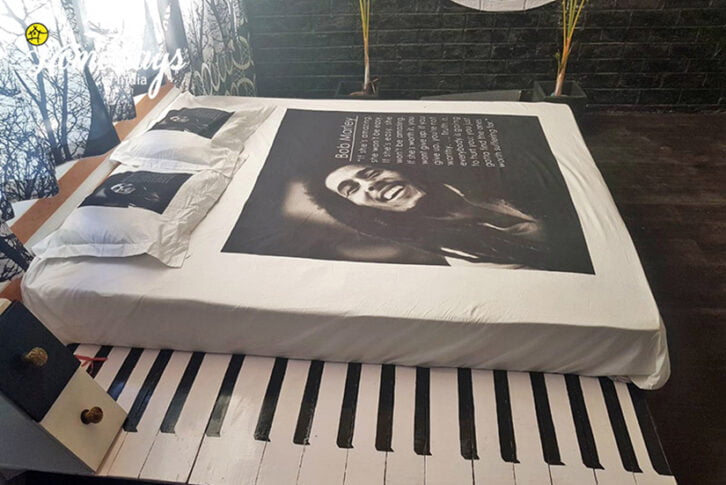 Dibrugarh
Dibrugarh is a beautiful unexplored town in Assam surrounded by sprawling tea estates. Great for shopping, pubbing and eating out. The first medical college in north east – Berry White Medical college (now called Assam Medical College) was set up in Dibrugarh. People from entire Upper Assam, Arunachal Pradesh and Nagaland come here for treatment. Dibrugarh town is developing at a rapid pace, what with two new mega bridges over the Brahmaputra that makes it faster and easier for people across the river to reach Dibrugarh
There are direct daily flights and trains (Rajdhani/Shatabdi) to Dibrugarh from all major Indian cities. In fact, the Mohanbari airport is soon going to be an international airport with flights to South East Asian countries like Thailand.
The Homestay
This beautiful house is the result of a passion for aesthetics, a labor of love, with creative decor and a character that you're unlikely to find in Dibrugarh. Every item in the house is crafted out of a fertile imagination. The rooms are spacious and airy with more glass than bricks to afford you an eyeful of the tea garden. You can enjoy the view from your bed itself as you wake up to song birds. 
The first house along the tea garden is just about two years old, a creative story built with recycled/upcycled products. The ground floor is for host's private use, while all the five large bedrooms upstairs are for guests. Each room has its own color theme. Its designer home where every item has been chosen carefully to give it a very unique character. Every room faces the lush green tea garden with large balconies, log wood furniture and swings, and floor to ceiling glass windows for unhindered views. You can access the designer lounge/living area, the open stainless steel kitchen, the dining area etc. There are work tables for your laptop and all rooms are airy and full of natural light. One can book the entire house as well. With extra beds, a group of 20 people can easily stay here. 
Location- 3.5km from Dibrugarh railway Station
No. of Rooms – 5; Total Capacity- 20
Tariff
Classic Room: 2500/-
Superior Room: 4000/- (with balconies and tea garden view)
Premium Room: 8000/- (with kids splash pool)
Family Room: 4000/- (for 4 people with kitchen)
Extra Person: 500/-
Complimentary: Breakfast, Morning and Evening Tea
Lunch/Dinner: Veg /Non-Veg. Thali 300/-
Child Policy
Upto 6 years: Complimentary (No Extra Bed)
7-12 years.: 50% (Extra bed provided)
Note: What you pay for a homestay, brings a direct socio-economic benefit to locals. Be proud by not asking for a discount.
Facilities
Running Hot Water • Laundry • ACs • TVs • Wifi • self-drive cars • Room Heater • Seating Areas • Bon-fire
Food
Baruah's mom, the co-host is fantastic at cooking ethnic Assamese and herbal cuisine. She also cooks North Indian. And will feed you to death. There is a cook too who dishes out delicious items – nothing fancy, but plain home cooked food that'slow on oil and spices. The kitchen has two sets of utensils for veg and non  veg guests. Guests can also do their own cooking. There is also Swiggy and Zomato to order in. KFC, PizzaHut and Domino's also deliver.
Activities
Picnics in Brahmaputra islands, boating, long walks along the tea gardens, cycling, bike riding, day tour of the town, tea factory visit, long drives, shopping
Points of Interest
Radha Krishna Marble Temple • Jagannath Mandir • Brahmaputra River Bank • Rural Assamese Village • Bogibeel Bridge • Tea Estates
Excursions
• Ancient Ahom Capital Shivsagar • Jeypore Rainforest • Sila Pathar • Nam-Phake Buddhist Village • The Golden Pagoda in Namsai • Dibru Saikhua National Park • Maiodia • Largest River Island Majuli
Know your Host 
Owner Nishiraj A. Baruah is a travel and lifestyle journalist by profession and a drummer and a machirologist (knife collector) by passion. Chilled-out and friendly, he divides his time between New Delhi (where his family lives), Goa (where he has a house) and Dibrugarh (where his mother stays). Baruah had been with several top newspapers (Indian Express, Hindustan Times, Mail Today, etc) and magazines (had been the Managing Editor of Harper's Bazaar and Air India inflight magazine) and have travelled extensively across Europe, Asia and Africa. He loves parties, world and electronic music and reads thrillers. A happy-go-lucky guy you will get along with him easily. Like most Assamese, he is a friendly and soft spoken person who loves to meet different people from around the world.
 You may like to check more Homestays in Assam