At HOI, the impact we are creating and the tangible results we are delivering, is exciting and reviving rural communities. Based on our concept of authentic homestays owned and managed by the hosts themselves, we have brought people together and encouraged them to create scalable, self-sustainable and profitable businesses. As passionate and proactive agents of change we are at the forefront of promoting sustainable tourism in India through these homestays.
To enhance the reach of our footprint and also to take our business model to the people and the places that need them, we have nurtured collaborations with key government and non- government organizations. These tie ups have created mutually enriching relationships, helping us to create and deliver solutions, which have over time become valuable case studies.
Outlined ahead are a few specific mentions –
Youthpreneur, Haryana – Creating a value led pool of young entrepreneurs
An entirely youth centric and occupation relevant, YOUTHPRENEUR is an initiative by the Directorate of Sports & Youth Affairs, Haryana. The program format was designed to be spread over a span of 10 days. The focus was on engaging, encouraging and equipping the youth with business critical skills, which would help them choose to become entrepreneurs in the field of ecotourism by identifying and monetizing local assets and resources. The focus was also to equip the youth with information and knowledge on adventure sports like trekking, paragliding, camping etc. and homestay development.
Homestays of India which has been part of Youthpreneur since its inception, played an integral role during this program conducted at the picturesque Morni Hills, Haryana. Using an intelligent mix of real life case studies and authentic data, the team from HOI facilitated sessions and trained more than 200 youngsters of Morni between the age group of 16 to 29 years. These sessions built around content on eco-tourism and homestay development was further enhanced with the 360-degree support system – mentoring, training, and marketing that Team HOI brought to the training table.
The Youthpreneur Program Impact Dynamics
Motivation Translated into Action: As a result of the experienced guidance and expert hand-holding by Homestays of India, a sizeable number of youngsters who attended the camp, confidently chose to invest their energies in opening homestays in Morni. Two homestays are already in operation and the future looks promising with many more scheduled to be operational soon. Visit these Homestays in Morni to encourage the young entrepreneurs. You will be delighted with their enthusiasm and service.
Career Choices Made: The training at the camp expanded the thinking of the youth and influenced their perspective about their own lives. It helped them understand and appreciate how well tourism development in their area, could alter their way of life and their financial goals for the better. These factors prompted many youths to decide to become tourist/adventure sports guides or start a restaurant/cafe. Some also signed up for starting a cab service.
Women Empowerment: It was heartening to see many young ladies of Morni Hills attend the camp. They were an eager bunch who were wanting to do something different and were willing to listen and learn patiently. The most important takeaway from the camp for them, was their introduction to the opportunities that came with discovery of the understanding the importance of being independent and starting small, self-owned and managed business enterprises. This in some way was a good measure of the success of the YOUTHPRENEUR initiative.
……….
Rural Business Incubator, Uttarakhand – C
reating empowering opportunities for villagers
One of the many youth and employment centric initiatives promoted by the Government of Uttarakhand is the Rural Business Incubator (RBI), a collaborative program set up and managed by the Department of Rural Development. The program format as the name itself suggests, is to assist and empower the local youth who reside in rural Uttarakhand with structured plans for starting their entrepreneurial journey on the right footing. It is a reliable source for innovative business ideas for startups and nano enterprises offering support, mentoring, and training.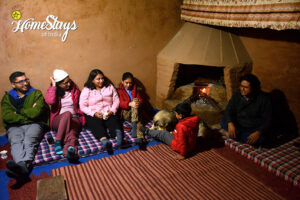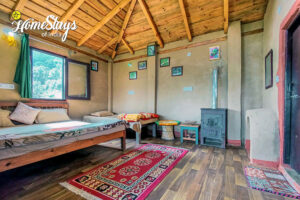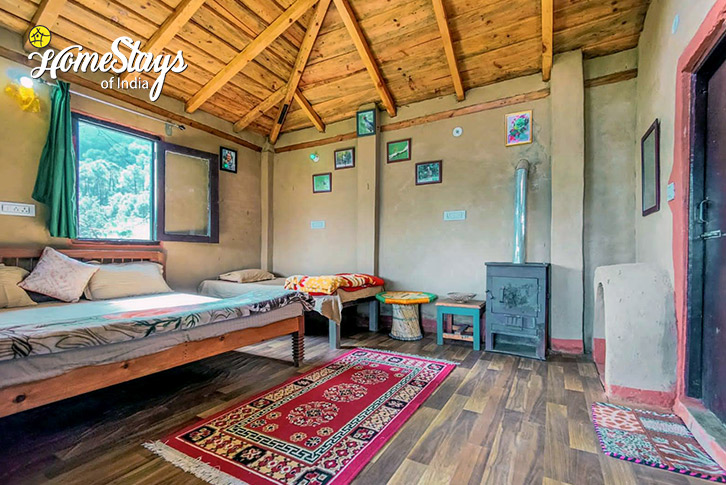 Homestays of India is the official marketing partner for RBI incubates who intend to start their own homestays. We provide the affiliated incubates with strong advisory support, detailed marketing support, recommendations on technical capacity building, and most importantly guidelines on financial management to enhance revenues and drive business profitability. More than 100 incubates have benefited from the program. The program also prioritizes socially disadvantaged groups (SCs/STs/Women/Minorities). HOI is glad to be a part of it and play a pivotal role in driving it forward.
The RBI Impact Dynamics 
1.  It encouraged and assisted aspiring entrepreneurs to invest in starting their homestays.
2.  It provided existing homestays with enhanced online visibility, helping them to attract potential customers and running their homestays profitably.
3.  It generated alternate employment opportunities for the local people.
4.  It boosted the self-esteem of the youngsters who were not finding jobs.
You can plan to visit their homestays to see and experience for yourself how things have changed Homestays.
……….
Ecotourism & Homestay Development, Chhattisgarh –
Creating livelihoods to improve lives of rural population
Under the able guidance of the young and dynamic collector and DM Richa Prakash Chaudhary, the residents of a newly formed district in Chhattisgarh – Gaurela-Pendra-Marwahi (GPM) – are experiencing a fresh new wave of optimism for a better life. Through the 'Eco-tourism Development Project' recently commenced in the district, Richa Prakash Chaudhary has ambitious plans to put GPM on the tourist map and create multiple livelihood opportunities for the villagers residing there.
Homestays of India is privileged to be chosen as a valued partner in this project. The HOI Team working closely with the local residents is mentoring them on ways and means to attract steady tourism to their region. This will be done by providing actionable inputs on developing homestays, training the residents to manage their homestays, creating marketing content for them, providing them with consistent and attractive online visibility and helping them run their enterprise profitably. HOI is also closely involved with the concerned department in creating a blueprint to promote GPM district as a tourist destination by organizing various events. Work towards this end has already commenced in village Sonbacharwar and Barga. The homestays will soon be listed on the HOI website.
The overall impact of this collaboration will hopefully see the region get responsibly developed as a tourist destination, and at the same time ensure that villagers get the right guidance to set up and manage their homestay successfully.
………………
If our destination is the same, let us travel together
We are always looking for like-minded individuals and organizations, who are passionate about responsible tourism and endeavor to promote it through eco- tourism and homestay development.
We would be delighted to share our story, hear your story and also share our pool of expertise with you to help you achieve your goals.
What can we do for you?
1.   Need analysis of the area to identify the gaps.
2.   Identify the potential areas where ecotourism can be developed in the region.
3.   Identify the houses ideal to start homestays based on various parameters.
4.   Map out the activities that travelers can engage in.
5.   Homestay Development:
    •   Assess the requirements as per present infrastructure
    •   Decide on the theme that will work best in the area
    •   Designing the interiors
    •   Planning the landscaping
    •   Cost estimates
6.   Make the marketing strategy.
7.   Training workshops for homestay owners.
8.   Training workshops for youth and women of the area.
9.   Content Creation: Written, Photo Shoot and Video Content
10. FAM Trips for the homestays
We also conduct guest workshops and lectures for schools and colleges regarding career and entrepreneurial opportunities  in ecotourism.
To discuss it further, get in touch with us at 9313080096, 999973115 or mail mail to us at info@homestaysofindia.com