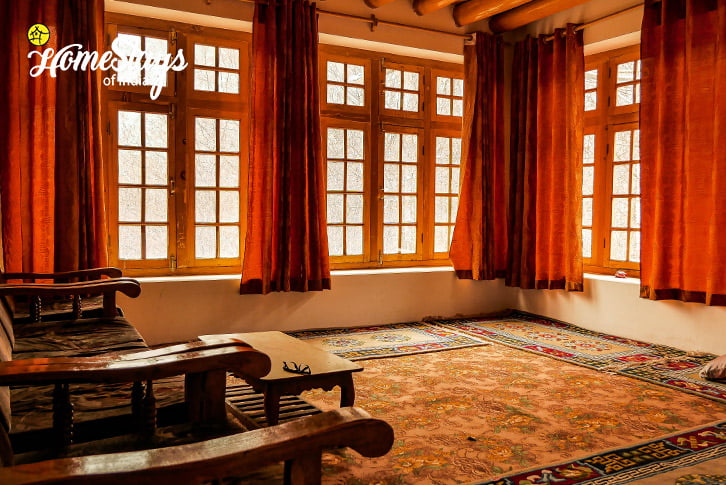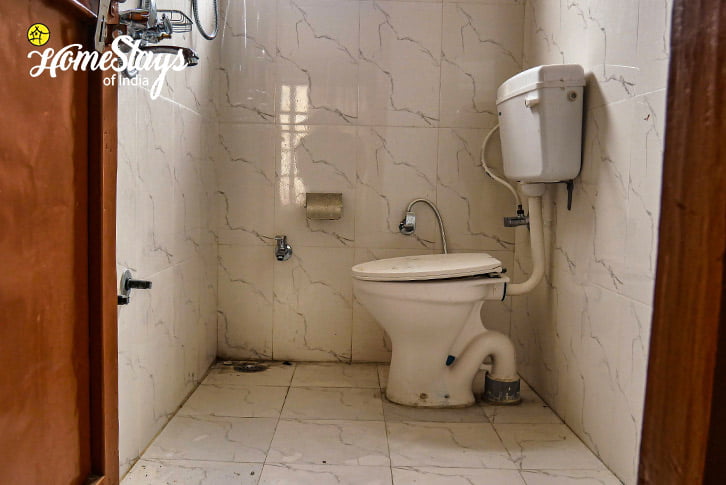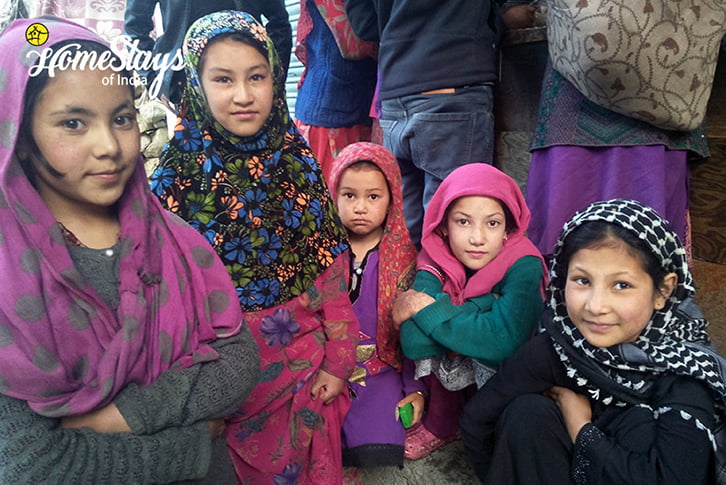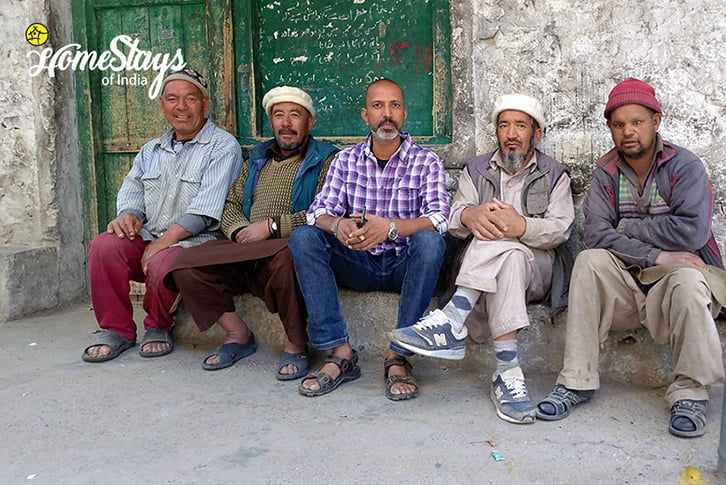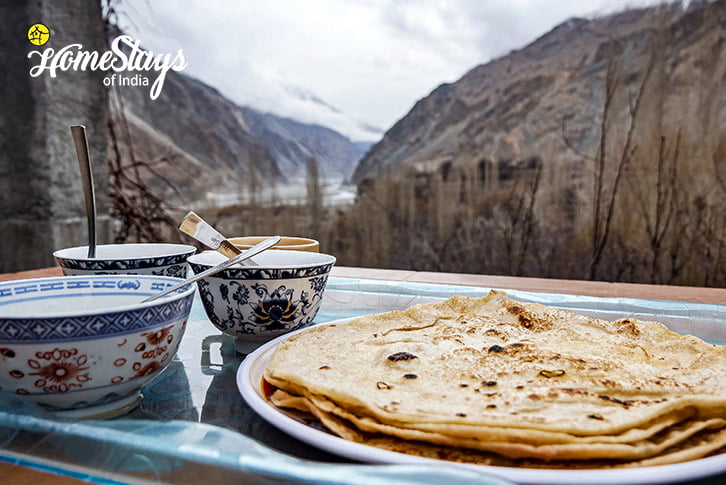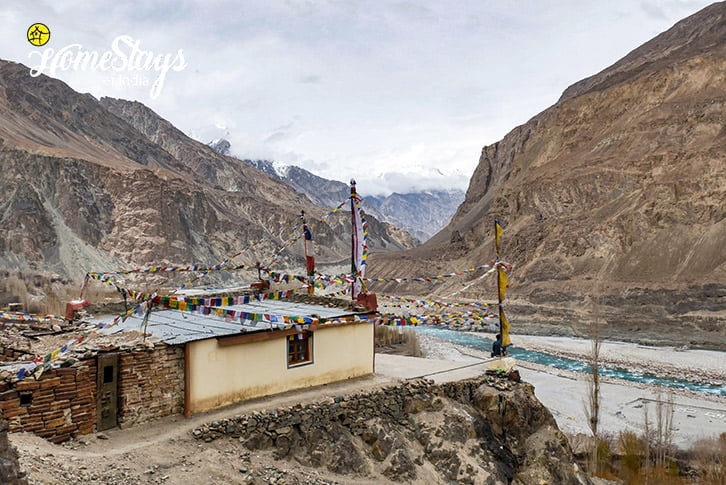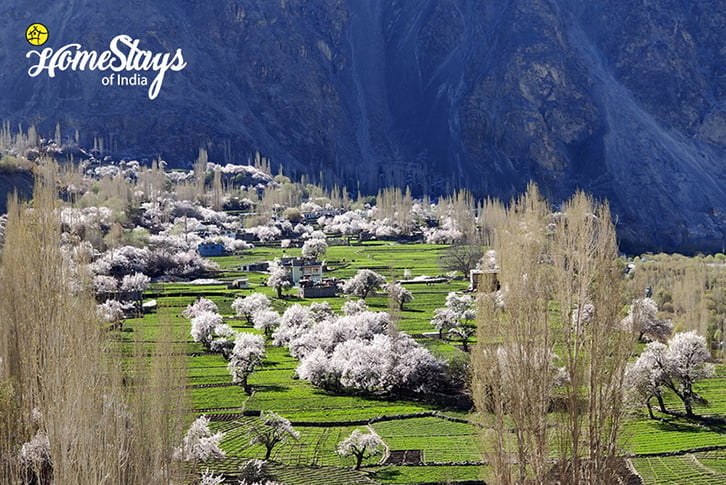 Turtuk
Turtuk once served as an important gateway to the ancient Silk Road that connected India with China, Persia and Rome. It was under Pakistan's control until 1971 war after which India gained control of this strategic area and Turtuk became India last rural idylls. Today, with no wi-fi, few occupations, limited electricity and a distinct Balti language, the largely self-sufficient border village retains the feel of another age. It was so secluded that it received it's first tourist only in 2010. Youl is the right of wooden bridge and Sarol is the left. It is becoming the fastest tourist attraction of Ladakh for its unique culture, location and legendary Balti hospitality.
It was built by Abdul Rahim, a farmer whose young and energetic son Abdul Khaliq converted it into a homestay in 2011. Since Turtuk welcomed its first tourist in 2010 only, Abdul's home eventually became one of the first homestay of Turtuk. It is nestled in an Apricot orchard, located around 350 mtr from Turtuk Bridge which is the landmark of village. It has total 5 guest rooms; 2 on the ground floor and 3 on the first. 3 rooms come with attached toilet and 2 on the ground floor has a common toilet. It has a traditional dinning hall and a kitchen but most of the guests prefer to eat in the garden only. Turtuk gets limited electricity but there is a generator set for back up.
Location: 350 mtr from Turtuk Bridge.
Number of Rooms – 5; Total Capacity – 13
How To Reach
Around 205 km from Leh, 80 km from Deskit and only 7 km from LOC, Turtuk is divided in 2 parts, Youl and Farol.
Tariff
Apr-Oct
Single Occupancy: 1500/- (common bath)
Double Occupancy: 1800/- (common bath)
Double Occupancy: 2500/- (attached bath)
Extra Person: 1000/-
Complimentary: Breakfast & Dinner
Nov-Mar
Single Occupancy: 1700/- (common bath)
Double Occupancy: 2200/- (common bath)
Double Occupancy: 3000/- (attached bath)
Extra Person: 1200/-
Complimentary: Breakfast & Dinner
Child Policy
Up to 6 years: Complimentary (no extra bed)
7-12 years.: 50% (with extra bed )
What you pay for a homestay, brings a direct socio-economic benefit to locals. Be proud by not asking for a discount.
Facilities
WiFi • Attached Bathroom • Western Toilet • Hot Water • Garden
Food
Food is a serious affair here. Breakfast can be Kifer (made of Buckwheat) which is served with Grangthou (mix of Curd, Spinach and local herbs), Omelette, Parantha, local bread with vegetables and Tea/Coffee. Dinner is normally North Indian food with Balay (local veg/non-veg food). Non veg Indian food is available on prior demand.
Activities
Reading • Village Walk • Visit Indo-Pak border
Local Attrections
Natural Cold Storage • Historic Polo Ground • Ruins of Brokpa's Fort • Balti Heritage Site • Traditional Handloom • Royal house and museum • Water Mill • 16th century AD mosque • Beach • Monastery • Mosque (built by Pakistani army) • Waterfall
Excursions
Hunder • Deskit • Sumur • Panamik Hot Spring • Yarab Lake
Know Your Host
Abdul Khaliq was the one who showed around to Mr Kim, the first tourist visited Turtuk in 2010 and became the first guide of Turtuk. Today he is a guide and a teacher who has seen the changing life of Turtuk.
You may like to check more Homestays in Ladakh