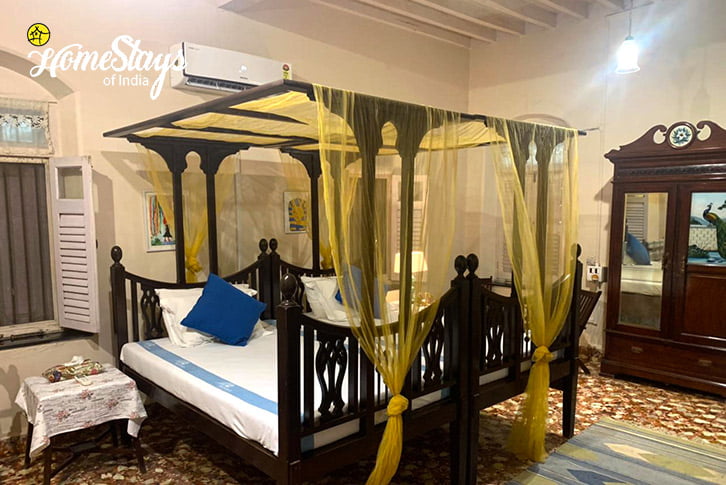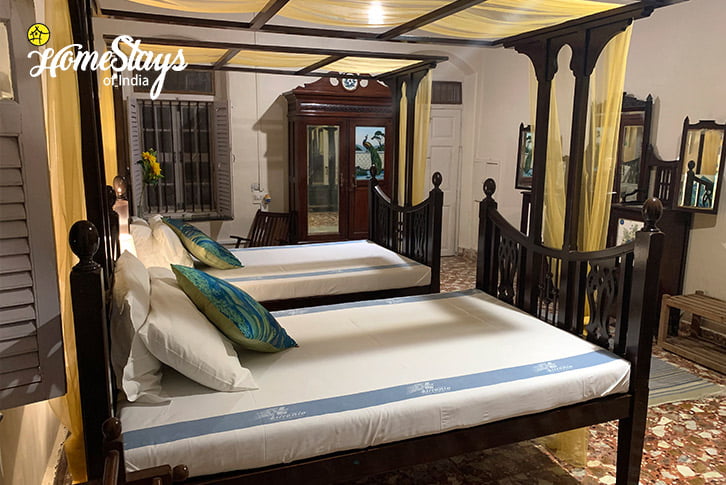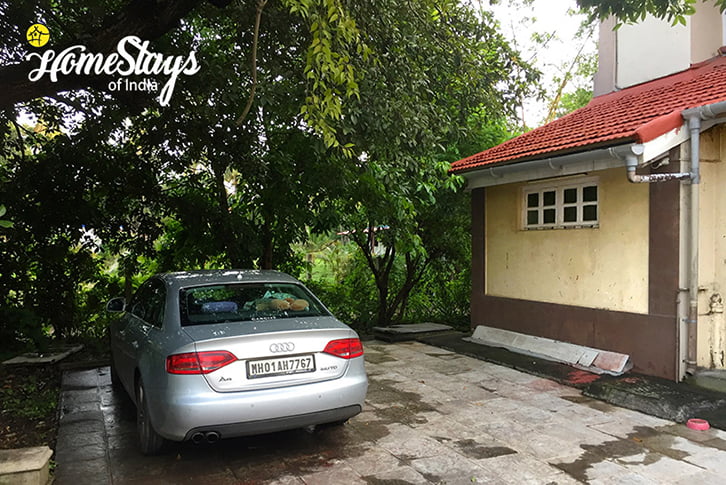 Bordi
Bordi – the name itself spells something mysterious, unknown and undiscovered. And it is in fact very true. Not many know about this hidden jewel that ebbs and flows serenely, about 155 km away from the hustle of the city of Mumbai. A part of a sweeping coastline that stretches from a town called Dahanu based in Thane district, Bordi is close yet so far far away. If you want to truly experience the phrase 'Time Stands Still' then Bordi is the place to be.
Managed by the Maharashtra Woods Preservation Department, Bordi's prime attraction is the endless stretch of the Bordi beach. One of the cleanest and safest beaches, its vast expanse of flat sand and rolling water are real fun to play in for all ages. The beach front is an ideal place for long walks, a quiet read, a place to sketch, introspect or just laze around in the sand. Its vast unbroken horizon plays host to magnificent scenes of the setting sun. With a landscape that is densely dotted with orchards of Chickoo trees, Lime trees, swaying Coconut palms, and green paddy fields, Bordi's natural landscape soothes the eye and the soul.
Truly a place that deserves to be discovered, explored and experienced.!
The Homestay
If you ever wanted to stay in a place where the echoes of time still speak of an era of relaxed style, rich taste and sheer class then this is your destination. Located just across the road from the Bordi beach, the home originally a part of a 100 acre orchard is a 150 years old ancestral property, thoughtfully laid out over 8 acres of land. A home that still retains its old world charm is filled with quaint antique pieces and tastefully upholstered furniture that have stood the test of time. The roof is still held aloft by Burma timber beams over a 100 years old and even the flooring and other parts of the entire home still showcase the timeless design of a bygone era. The entire home in fact, is a showpiece of architecture, art and a way of life filled with ample spaces that create fabulous memories.
The home offers two beautiful 4 bedded rooms on the ground floor to accommodate a group of up to 8 people (4 Adult & 4 Child). Additional room on the first floor can be made available if required for another 4 people. Airy, cross ventilated and well maintained rooms are a silent abode for visitors to relax and unwind. The antique queen size beds invite you to put up your feet and unwind. The huge porch with its two sturdy antique swings however are the real showstoppers.
The property has a beautiful orchard with about 350 Chickoo trees, over a 100 mango and Cocunut trees and visitors are encouraged to walk and pick fruits during the season. A 1.5 acres of organic vegetable garden ensures fresh produce to the kitchen in all seasons. Two ancient and well maintained sweet water wells are also there on the property. There is a huge playground for children to make sure they have their own fun too. Weather at the homestay remain cool due to the beach breeze and 8 acre orchard, hence no air-conditioners are required, fans are sufficient to keep you comfortable. RO/UV/Double filtration system used for drinking water. We discourage the use of plastic bottles and also request our guests to carry back any plastic brought to the homestay and disposed off sensibly.
Know Your Host
The homestay is an endeavor, a shared dream of the warm and ever smiling Abhmanyu Singh Jasdan. Abhimanyu born and brought up in South Mumbai, is a Kathiawari Rajput whose family was originally from Jasdan in erstwhile Saurashtra, now a part of Gujarat. He is an avid traveler and explorer. Being a businessman dealing with the luxury automobile industry, Abhimanyu pay maticulous attention to small details, those tiny touches plus those extravagant flourishes that can add up to an unforgettable experience. And these are all visible in abundance in the way things are designed and planned according to the likes of every single guest.
Facilities
WiFi (Approx Speed – 22mbps) • Parking • Open Seating Areas • Barbeque • Running Hot Water • Fully Equipped Kitchen with Microwave and refrigerator • Pet Friendly • Badminton Court • Table Tennis • Rope Swing • Bicycle •
Food
We provide only breakfast includes toast, eggs, fresh juice and tea/coffee. Authentic Maharashtrian, Gujarati and Parsi food can be ordered across the road. They have mastered the art of cooking local cuisine which is a treat to the taste buds. Every evening boats with fresh catch come ashore and fish lovers can have their pick at really reasonable prices.
We have a well equipped kitchen for self cooking. Fresh produce from our own vegetable garden is available on prior initiation or visitors can carry cooking necessities. Apart from this there are home cooked tiffin that can be delivered at specified times to the homestay. There are few restaurants and bakeries also around.
Activities
• The best thing to do is just relax, tune in to the sound of sea and hear the wind whistle as it travels through the house.
• Long walks on the beach and watching the sunset
• Go to the fish market to watch the boats bring in fresh catch
• Walk through the town
• Cycling also is a great way to explore the place
• Explore weekly markets selling local produce, art and necessities
• Visit the water reservoirs
Tariff
Entire ground floor (2 Rooms): 16,000/- (Accommodates 4 Adult & 4 Child)
Entire ground floor (2 Rooms) on weekends: 17,500/-
Extra Room on the first floor: 7000/-
Includes the access to fully furnished kitchen.
Breakfast: 350/- pp
Lunch or Dinner: 550/- pp (veg./non-veg)
Child Policy
Upto 6 years: Complimentary (No Extra Bed)
7-12 years.: 50% (Extra bed provided)
Note
1. Above tariffs does not apply from 20 Dec. to 2 Jan .
2. Above charges NOT for festive season months like Independence day, Republic day, Ganapati week, Dussehra, Holi, Diwali week & Christmas. The Rates are higher on these festive dates.
3. Minimum booking accepted is for 2 Nights.
4. We don't take walk in guest. Please book 2 to 3 days in advance.
5. Long stay guests can stay maximum up to 30 days.
6. Cleaning/ Utility charges of 3000/- are applicable.
Excursions
• Udwada for the old colonial architecture and the Parsi Cuisine (50 km)
• Umbergaon Beach, Kalpataru Botanical Garden, Vrindavan Studios (10 km)
• Dahanu Beach and Fort (17 km)
• Bahrot Caves (8 km)
• Aswali Dam and Warli Painting at Aswali Village (8 km)
• Gholvad for Chickoo Orchards and 'ooni keedheli taari' or Toddy (5 km)
Getting There
Bordi is well connected by train and road. The nearest railway station is Gholwad and Dahanu. Express trains and shuttles do make stops here. Churchgate to Dahanu Local trains also are available. Do check the railway timetable for the same. From these stations autorickshaws ply regularly right upto the property.
By road the Western express highway from Mumbai leading towards Ahmedabad is the route to follow. Once on the road follow the Manor- Kasa – Dahanu- Bordi route, or travel ahead and follow the Manor- Talasari- Bordi route.