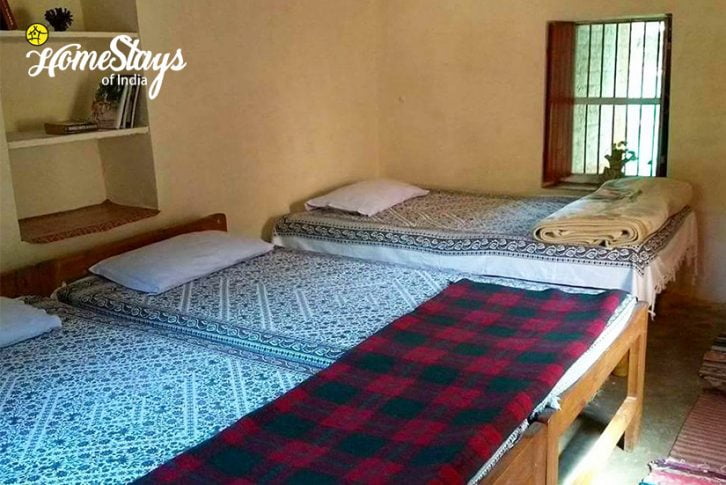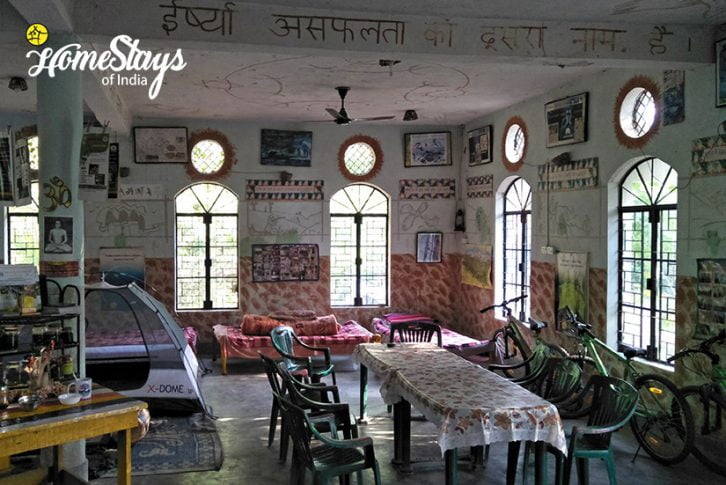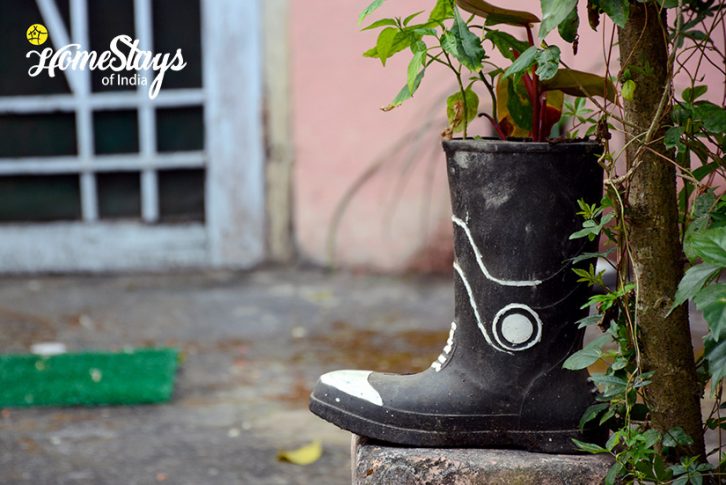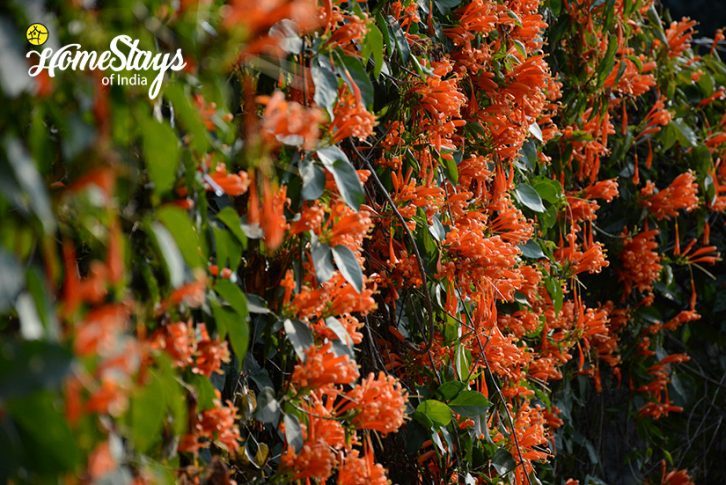 Pawalgarh Homestay 
Nestled in the tropical deciduous forest, this eco-homestay is situated in Pawalgarh, 20 km from Ramnagar in Uttarakhand. This Kumaoni village at the foothills of Himalayas is rich in medicinal plants, species and herbs. Being a quaint and biodiversity region it's a heaven for environmentalists, naturalists, philosophers, researchers, students, artists, working professionals and families nonetheless. 
It consists of 2 double rooms, 1 triple room and a 9 bedded dormitory along with 6 common toilets and 4 bathrooms. There are orchards, camping site and a rooftop café in the premises. They recycle the waste and the focus is on eco living. You can sight more than 65 species of birds while sipping a cup of tea or during a stroll in the morning. The idea here is for the visitors to cut off from the city and soak in nature, in all its beauty and imperfections.
How to Reach 
The nearest railway station is Ramnagar (20 km), conveniently connected to Delhi and Lucknow by overnight express trains. You also have the option to drive to Pawalgarh. It is just around 5 hours drive from Delhi.
Activities
Bird Watching • Butterfly Trails • Forest Hike • Jungle Safari • Village Walk • Moth Screen • Movie Nights • Cycling • Camping • Waterfall Excursion • Heritage Walk
Facilities
Internet • Parking • Hot Water • Open Seating Areas • Roof-top Cafe • Pet Friendly • Pick and Drop Service (Paid) • Pet Friendly
Tariff
Weekly
Per Person: 7,200/-
Includes: WiFi, All Meals (Breakfast, Lunch & Dinner) , Morning and Evening Tea, Electricity and Housekeeping
2 Weeks
Per Person: 13,200/-
Includes: WiFi, All Meals (Breakfast, Lunch & Dinner) , Morning and Evening Tea, Electricity and Housekeeping
Monthly
Per Person: 15,000/-
Includes: WiFi, Kitchen for Self Cooking, Electricity and Housekeeping
Per Person: 23,800/-
Includes: WiFi, All Meals (Breakfast, Lunch & Dinner) , Morning and Evening Tea, Electricity and Housekeeping
You may like to check more Homestays in Uttarakhand