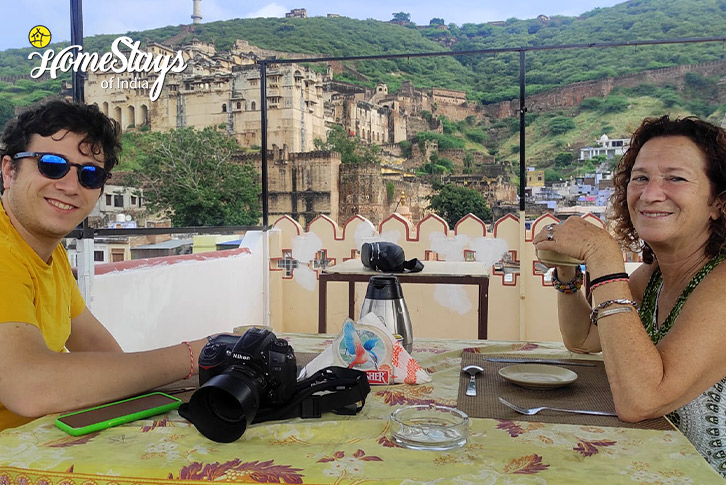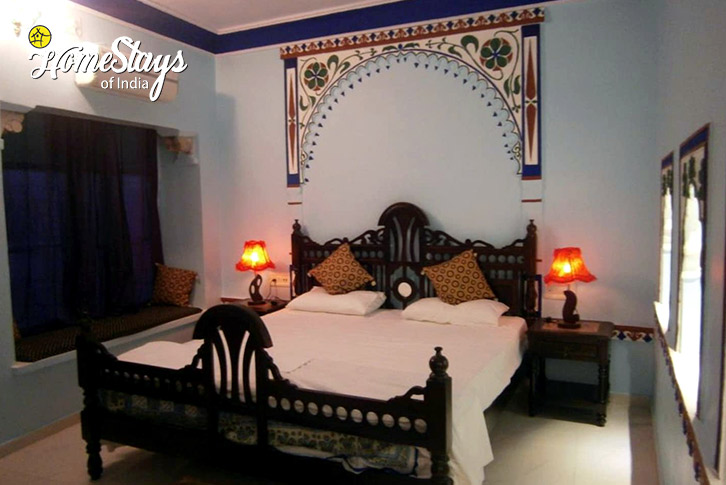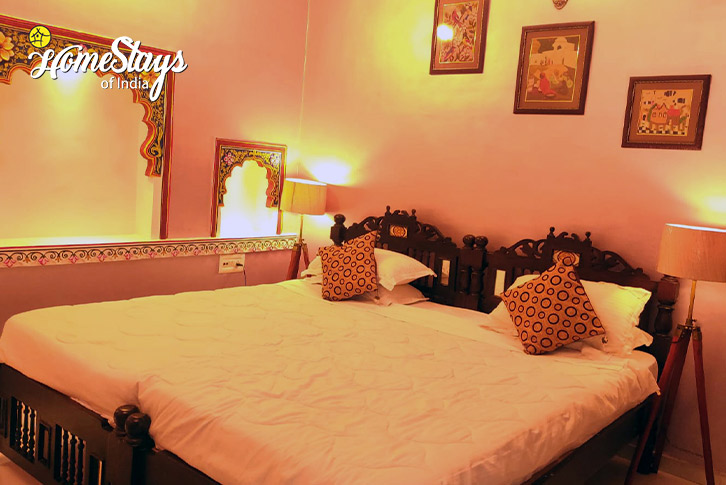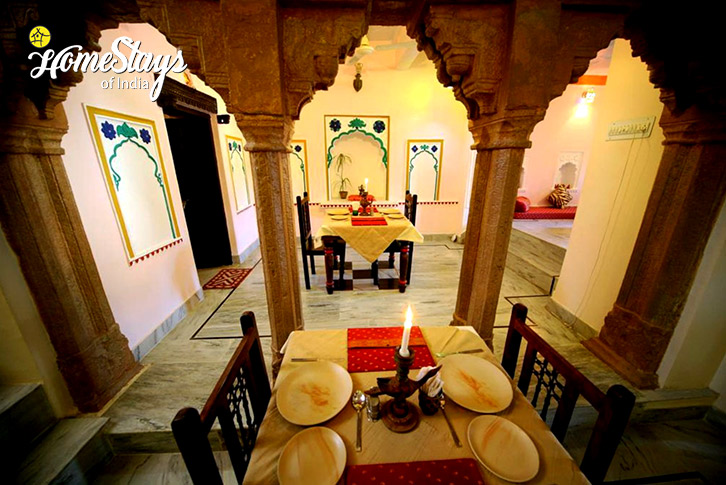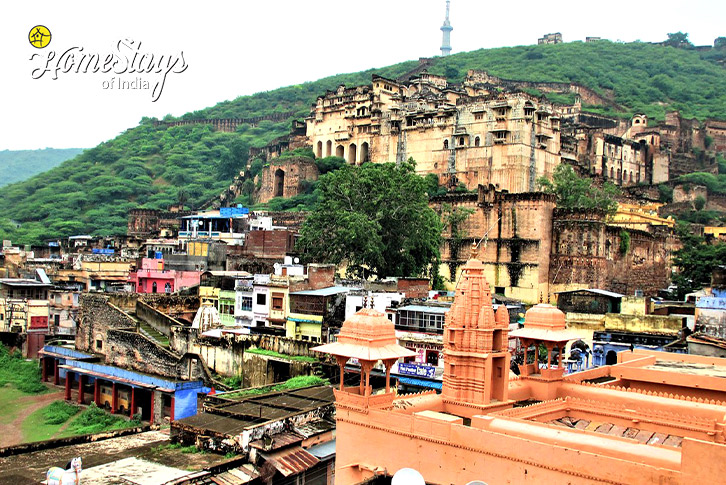 Glimpse of the Past Homestay – Bundi
Located in a narrow valley within the Aravalli Hills, Bundi is an unexplored gem of Rajasthan. Once home to the Hada Rajputs, this hillside town derives its beauty from the magnificent monuments that stand as proof of the brilliant art styles that flourished in Bundi in the past. You can explore the town on foot or on bicycle. With the magnificent Taragarh Fort and the Garh Palace, Bundi is an absolute treat to the history buffs. Apart from these, you can also spend leisurely time at Jait Sagar Lake, Chaurasi Khambon ki Chhatri, Chitra Mahal and Raniji ki Baori. Chitra Mahal has some of the best miniature paintings of Bundi. Do visit the artisan villages of Theekarda and Akoda in the outskirts of the town. 
It is a 250 years old heritage haveli that has been carefully restored and was opened for guests a few years back. Bundi Palace, Bundi Raola (Royal House) and Taragarh Fort stand right in front of the haveli and provide a magnificent view. It is the best place to stay in Bundi to explore the rich culture and heritage of the city. This place is a connoisseur's delight with aesthetically decorated rooms and a beautifully done courtyard. The artistic aspects are evident in each and every nook of haveli. 
There are 8 rooms for the guests; 4 classic rooms on the first floor and 4 superior rooms with the fort view on the second. All the rooms have an attached bathroom. There is a beautiful rooftop cafeteria with carved stone pillars, lattice windows and niches prepared by the local artisans. It provides a magnificent view of illuminated Bundi Palace and Taragarh Fort and blue painted houses of the city.
Location: 290mts from Bundi Fort Palace
Number of Rooms – 8; Total Capacity – 18
How To Reach 
Bundi has its own railway station and the Sanganer Airport at Jaipur is the nearest one from Bundi at a distance of 206 km. It is also well connected by road from Kota, Ajmer, Jaipur, Agra and other major cities.
Tariff
Classic Rooms 
Single Occupancy: 1600/-
Double Occupancy: 2000/-
Complimentary: Wifi, Breakfast
Premium Rooms
Single Occupancy: 2000/-
Double Occupancy: 2400/-
Extra Person: 500/-
Complimentary:  Wifi, Breakfast
Child Policy
Upto 6 years: Complimentary (No Extra Bed)
6-12 years.: 50% (Extra bed provided)
 What you pay for a homestay, brings a direct socio-economic benefit to locals. Be proud by not asking for a discount.
Facilities
Internet • Running Hot Water • Air Condition • Open Seating Areas • Toiletries •  Pick and Drop Service (Paid)
Food
Simple continental breakfast is served. They also have a courtyard (tibari) restaurant that serves traditional Indian and continental cuisine. Both vegetarian and non vegetarian options are available and can be prepared as per the guest preferences. You must try traditional Rajasthani meals here.
Activities
Bird Watching • Reading • Star Gazing • City Walk • Forest Walk • Yoga and Meditation • Hiking 
Local Attractions
Bundi Palace (200mtr) • Chitrashala (200 Mtr) • Raniji Ki Baori (1km) • Nagar Sagar Kund (1km) • Sukh Mahal (1.5km) • Mordi Ki Chhatri (1.5km) • 84 Pillared Cenotaph (3km) • Ramgarh Vishdhari Tiger Reserve (3.5km) • Kesar Bagh (4km) • Nawal Sagar Lake (1km) • Jait Sagar Lake (2.5km) • Cave Paintings (3km)
Excursions
Thikarda & Akoda (15km) • Gudha Dam (26km) • Rock Paintings (38km) • Bhimlat Mahadev Temple & Waterfall (38km) • Talwas (52km) • Garadia Mahadev (54km) • Keshorai Patan (54km) • Dugari Fort (76km) • Lake Kanak Sagar (76km) • Indergarh (78km)
Know Your Host
Kamal Singh will host you at the homestay. With vast experience in the hospitality industry, he  started this homestay in 2010. Kamal is a very helpful person and will guide you throughout your stay. He can also arrange desert safari, jeep safari, camel safari etc for you.
You may like to check more of our Homestays in Rajasthan