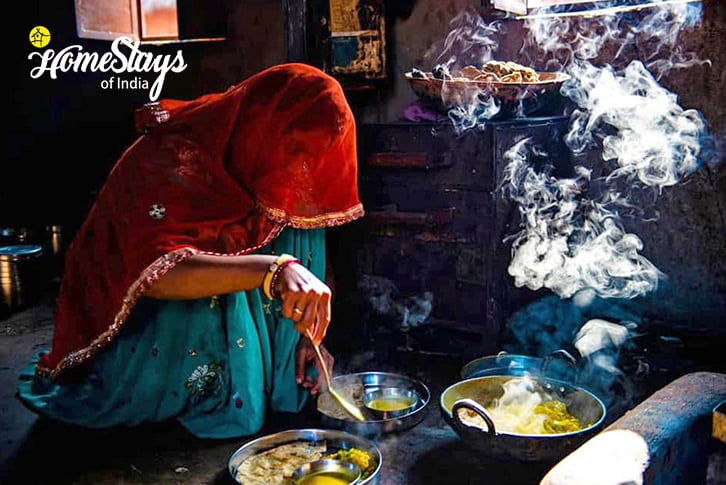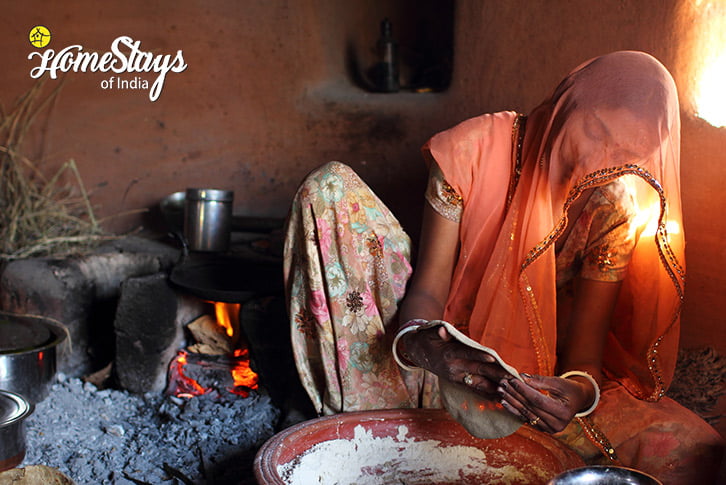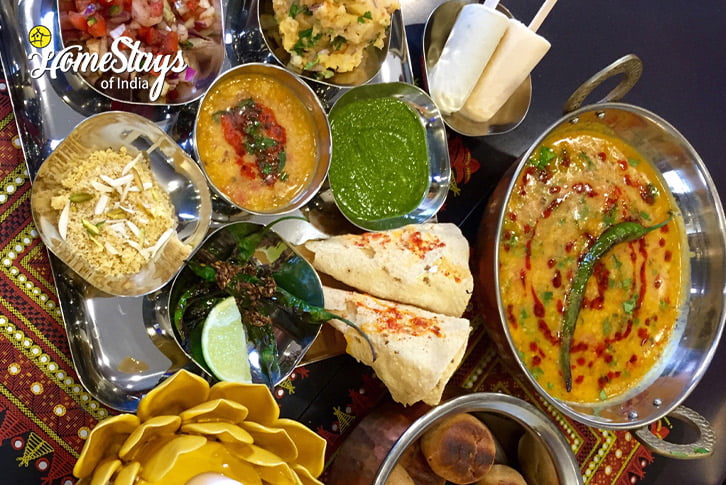 Jodhpur
Jodhpur, the blue city is a perfect blend of forts, palaces, temples, gardens and havelis that will take you back in time. Mehrangarh, the mighty fort looms on top of a rocky hills is the center of attraction. May you roam around Jodhpur's winding streets or in the colorful bazars, it never fail to fascinate you.
Whenever you are in Jodhpur, must add Salawas in your plan. Located 19 km south of Jodhpur, Salawas is known for its vibrancy, culture and durries (rugs) made by the local craftsmen. Rajasthan's largest Paintball field is located on the boundary of Salawas and the adjoining village of Nandwan.
Founded in 2009 with an aim to promote rural tourism and local art & craft, it became one of the first homestay around Jodhpur. It provides the real experience of rural Rajasthani lifestyle. It doesn't have posh suites but it match the genuineness of all comforts and homely feel. It's 9 ethnic style, well appointed cottages provides a warm hospitality and makes one really feel like home.
Tariff
Traditional Hut: 3150/-
Extra Person: 1200/-
Complimentary: Breakfast, Morning n Evening Tea
Lunch or Dinner: 300/- pp
Child Policy
Upto 6 years: Complimentary (No Extra Bed)
6-12 years.: 50% (Extra bed provided)
Note: What you pay for a homestay, brings a direct socio-economic benefit to locals. Be proud by not asking for a discount.
Facilities
Free Wi-Fi • Parking • Laundry • Hot Water • Attached Bathroom • Garden
Food
Food is prepared by Chhotaram's wife and mother will be a treat for you, the dishes are just mouthwatering and with typical Rajasthani taste and there's no limit to the servings. Their Menu includes Indian as well as traditional Rajasthani meals like Dal Bati Churma, Gatte ki sabji, Kakari ki Sabji, Ker Sangari, Kadi, Chatney and much more. Breakfast can be Paratha with curd, Pickle, Bread, Masala Chai, Coffee etc with a local touch.
Activities
Village Safari • Learn Pottery • Learn Weaving • Camel Safari • Sunset walk 
Excursion
Jodhpur is just 20 km so you can visit Mehrangarh Fort • Umed Bhawan Palace • Mandor Garden • Clock Tower • Jaswant Thada
Know your Host
Chhotaram Prajapat and his family is Durry (Rug) Weaver and a Painter with a keen interest in gardening. He and his family love meeting people and ready to share his art and typical home cooked Rajasthani food and experiences. He is happy to guide in local sightseeing and shopping. 
You may like to check more Homestays in Rajasthan