If you are craving for a vacation but can't afford to miss work, check out these work from Hills options in Himachal and Uttarakhand. These homestays offer you absolute peace and no disturbance what-so-ever; provide you uninterrupted internet connection and comfortable seating spaces; serve simple and healthy home-cooked food and regular supply of tea/ coffee and snacks as per your instructions and absolutely amazing mountain views. Start your day with yoga in absolute peace; go on small nature walks in morning and evening and explore some nearby destinations on weekends.
1. Shuru Homestay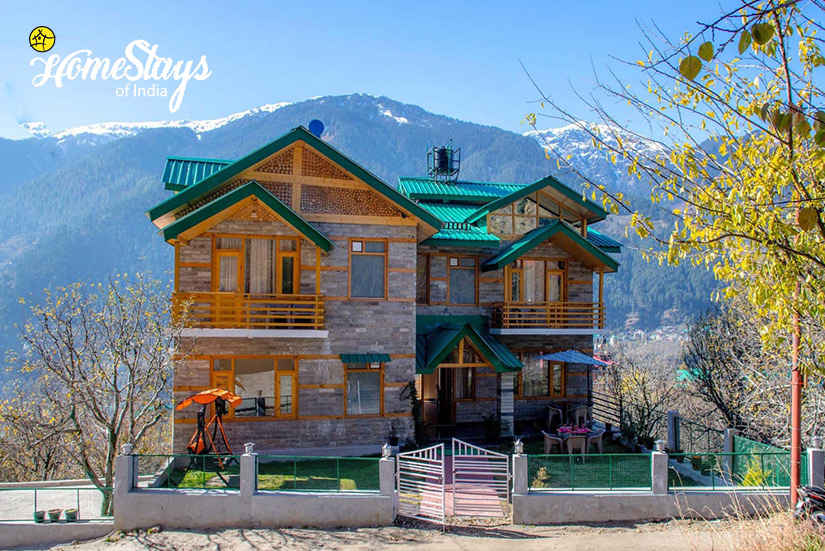 This beautiful cottage is surrounded by apple orchards and is quietly tucked away in a small picturesque village Shuru, 6 kms from Manali. It offers lovely views of the picturesque Solang Valley and the majestic Rohtang Pass. There is an outdoor cafe, indoor dining space and in-room dining setup as well so you can choose to dine as per your mood. Self cooking option is also there. There is bonfire and barbecue area in the backyard for the cool after-work-evenings. All in all, a perfect place to work from.
Monthly Tariff: Rs. 40,500 for single person including all meals.
2. SumaRopa Homestay, Kasol
It is a beautiful bungalow nestled in thick Deodar and Pine forest in Suma Ropa, a quaint settlement 4 km before Kasol, Himachal Pradesh. Parvati River flows at walking distance and the only voice you hear is of the chirping birds and the roar of the River. It offers you ultimate peace and freedom from noise and pollution.
Monthly Tariff: Rs. 22,000 for single occupancy including all meals.
3. Bhandal Homestay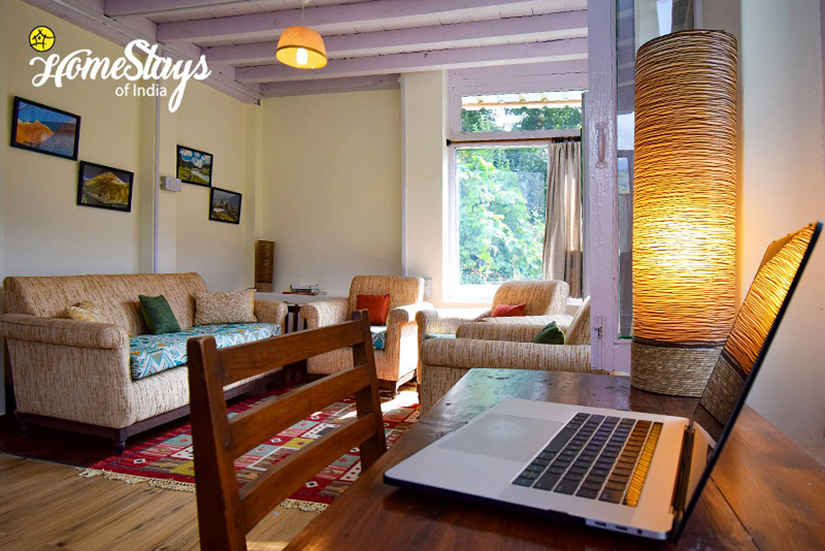 Reconnect with nature while working at this ultimately peaceful house that has an old world's charm. It is located in the Bhandal valley of district Chamba, Himachal Pradesh. You will be welcomed by quaint riverside villages, slate-roofed hay barns, exceptional scenery, great walks and inviting forests. The wood and stone house is a perfect example of outstanding Himalayan artistry – Wooden flooring, high ceiling, spacious airy rooms and long corridors. On weekends you can go on excursions to Chamba, Khajjiar and Dalhousie.
Monthly Tariff: Rs. 19,000 for single occupancy including all meals.
4. Kais Homestay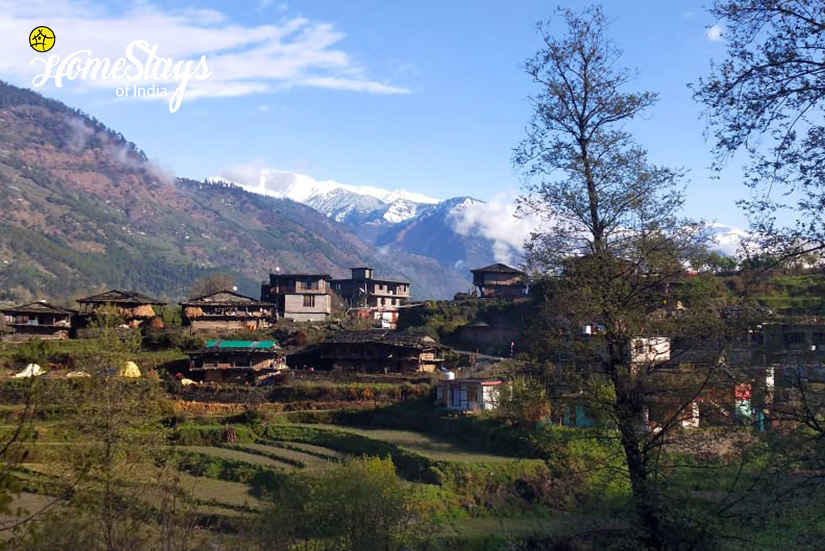 The only disturbance you will have is of chirping birds while you are work in the garden of this lovely homestay that lies in the middle of rice fields and Plum orchards in Village Kais near Kullu, Himachal Pradesh. Start you day with yoga, eat healthy organic meals and snack on fresh Apricot, Plums, Peach and Apple. The homestay is located in Kais Wildlife Sanctuary that inhabits different types of Bears, Musk Deer, Himalayan Tahr and Monals among many other species. There are many heritage villages like Jana and Tandla nearby where you can go on a day hike. Or you can explore Kasol in Parvati Valley (45 km) and Gushaini in Tirthan Valley (59 km) during weekends.
Monthly Tariff : Rs. 15,000 for single occupancy with self cooking option and Rs. 22,000 including all meals.
5. Malana Homestay
Shadowed by the peaks of Chanderkhani and Deo Tibba, it is situated on an isolated part of the hill providing you the much-needed space in the hills to connect with nature. This traditional homestay is located just 400 meter from the Malana Gate parking point in the beauty of nature near Kasol in Himachal Pradesh.
Monthly Tariff: Rs. 15,300 per person with meals for Dormitory; Rs. 21,450 per person with meals for the regular room.
6. Mangoli Homestay, Nainital
This is a 100 years old house that is renovated into an artist residency by an artist himself. It is located 16 km before Nainital in Uttarakhand. The place overlooks lush green forests of Corbett and Ramnagar and is a birding paradise. You may also spot some wildlife. It is a dream place for artists and nature lovers. There is a music and recording room, a library, a common room with an antique LP player with some rare LP collection.
Monthly Tariff: Rs. 1,20,000 for the entire place (2 bed rooms) with self cooking option.
7. Bhimtal Homestay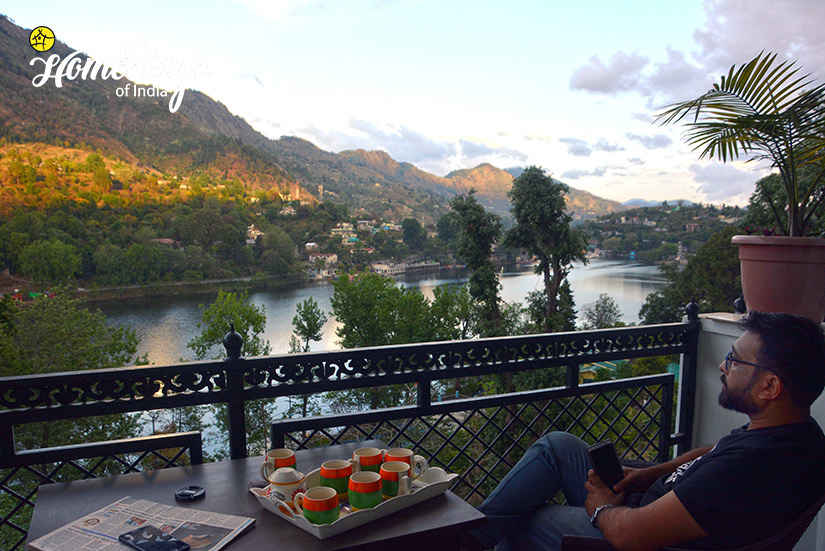 This beautiful home in Bhimtal sits on a hill giving you an unobstructed view of the beautiful Bhimtal Lake and surrounding mountains. It is easily accessible yet tucked away in the midst of the mountain. Market, hospital, restaurants and other recreational activities such as boating, paragliding, trekking, and nature walks etc are just about a Km or two away. It's like a hub from where you can travel to exotic places such as Ranikhet, Binsar, Mukteshwar, Ramgarh, Almora during weekends.
Monthly Tariff: Rs. 50,000 for the entire place (2 bed rooms) with self cooking option.
8. Gangori Homestay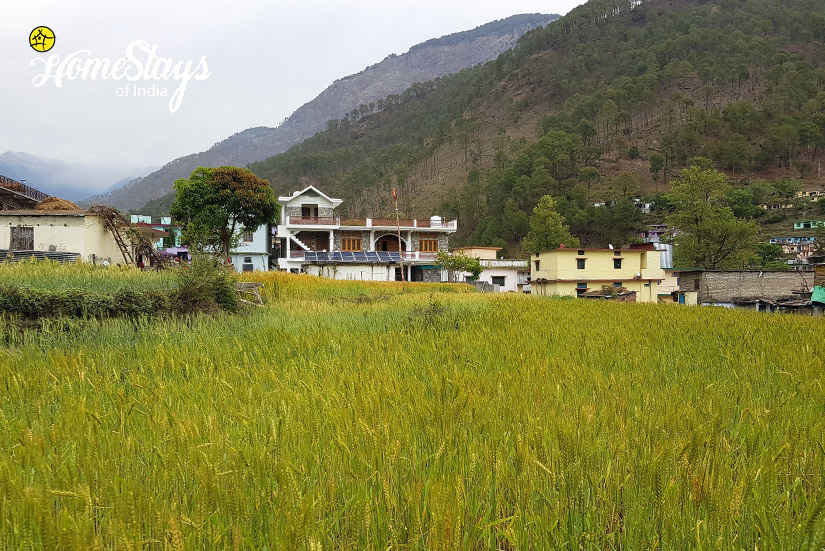 Experience the essence of Garhwali culture and traditions while working and living in harmony with the nature at this eco-friendly homestay located in Himalayan foothills in village Gangori, Uttarkashi. The house runs entirely on solar energy. You can do farming, learn Garhwali cooking and teach in local school while staying here on workation. Hiking, bird watching, star gazing, nature and village walks are a few other things you can engage in during your free time.
Monthly Tariff: Rs. 24,000 for single occupancy including all meals.
8. Mukteshwar Homestay
This lovely standalone homestay is nestled in Oak and Rhododendron forest in Sunkiya village near Mukteshwar in Uttarakhand. It is a perfect hideaway for city people who wish to stay in peace amidst nature and want to experience the slow way of living. Experience simple life of the Himalayan village, soak in the silence of nature and enjoy farm fresh organic food and dairy products. In your free time you may get involved in farm activities, go for a village walk or hike along many hidden nature trails around.
Monthly Tariff: Rs. 28,000 for single Occupancy including all meals.
9. Pawalgarh Homestay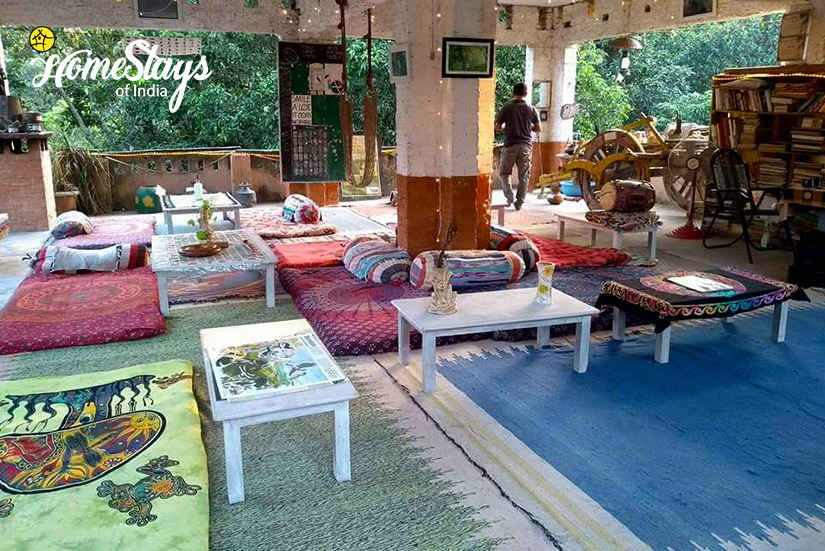 This eco friendly homestay is located in Pawalgarh Conservation Reserve. If you are a wild life lover, satiate that side of you as well while working from here. You may sight more than 65 species of birds while sipping a cup of tea or during a stroll in the morning. There is a cool café on the terrace of the homestay where you can sit and work for hours while enjoying healthy meals and delicious snacks.
Monthly Tariff : Rs 15,000 for single occupancy with self cooking option; 23,000 including all meals.
10. Khalsen Homestay
Located in a tiny village Khalsen in the serene hills of Garhwal , this homestay provides absolute solitude and is perfect for workation. There are ample open spaces to work while enjoying the stunning valley views. During weekends you can go for hiking, jungle walk, bird watching or photography. If you like gardening, you can get involved in organic farming with the locals.
Monthly Tariff: Rs 15,000 for single occupancy with self cooking option; Rs 23,000 including all meals.