We all remember the excitement of spending summer vacations at our grandparents' home and want to relive those precious memories – the huge courtyard where all the ladies would chat while cutting fruits and vegetables or making pickles. All the kids would run around playing lukka chuppi, langri taang, ghar ghar and what not. Climbing the trees to pluck fresh fruits and then fighting with others to get the maximum. And then the quick trip to the local market with uncles to shop for sweets, toys and clothes  and coming back home to the aroma of traditional meals being cooked in the kitchen.  
Unfortunately with the advent of modern living, most of us, including our uncles and aunts have migrated to the cities for a better living and our ancestral properties are lying neglected. Due to lack of time or money we are not able to maintain these beautiful houses. We, at HOI, realize that traditional ancestral houses are the cherished possession of every family. So we encourage and support the owners of such properties to convert their ancestral houses into homestays. It is a sustainable model where the owner earns funds that can be pumped back to restore and maintain the house. We make sure that they are restored and developed in such a way that its heritage characteristics are preserved.
Every state of India has its own unique architectural style. There are Havelis in Rajasthan, Bhungas in Gujarat, Nalukettu in Kerala, Ikra houses in Assam, Bungalows in Kolkata and Kathkuni in Himachal.  These heritage houses were designed to suit the climate of the place and were constructed using local building materials and techniques. They are the spaces that have soul and are very high on the sustainable quotient. HOI worked with the owners in different regions of India to restore their ancestral homes and open them for guests. By staying in these heritage homestays you not only relive your childhood memories but also get the feel of how the royalty lived in different states. 
Below are a few of the heritage houses supported by Homestays of India. 
Lotwara Heriage Homestay, Dausa – Rajasthan
This 17th century fort, built by Thakur Ganga Singh is now the home to the family of his descendant late Thakur Giriraj Singh Lotwara. Created on 52,300 sq ft of land, it's a fine example of traditional Rajput architecture. Invincible boundary wall, the main porch, rooms built around a courtyard, Kachehri (court) which is still used to meet common people of the village and Chhatries on the top makes it a complete Rajputana residence. Every room here is unique in design and comes with an AC and attached toilet. It was a gigantic task to renovate it – getting AC installed in the fort with thick stone walls, procuring the electric switches and points that were used ages ago and making space for a bathroom with every room.
Know More
Katha Heritage Homestay, Baghpath – Uttar Pradesh 
During the period of 13th to 18th century a number of noble houses and mansions were built by the Qazis of Katha. The principal residence, oldest and the largest of them all built more than seven hundred years ago and the flagship of these noble mansions was this Haveli. It was restored by Shariq Raza, his wife Alka. It was a gigantic task of 13 years of consolidation, extensive reconstruction, renovation and refurbishing of remnants and ruins of the Haveli. But this passionate family made it possible. After all, it was their ancestral house!
Know More
House of Mayurbhanj – Odisha
The extravagantly decorated palace of the Maharaja of Mayurbhanj is a two centuries old heritage building depicting the rarest engineering skill and architectural excellence of a bygone era. The palace sits on a raised hill overlooking sprawling lawns on either side, with the entrance highlighted by a long drive-in with indigenous flora and fauna. The annals of history come alive with vintage vinyl records, Persian carpets, old world chandeliers and century old oil paintings placed along the halls and porches of the estate. With each step into the palace the jewel toned colors have a soothing effect with soft wooden finishes transporting you to a bygone era.
Know More
Kutch Heritage Homestay, Devpar – Gujarat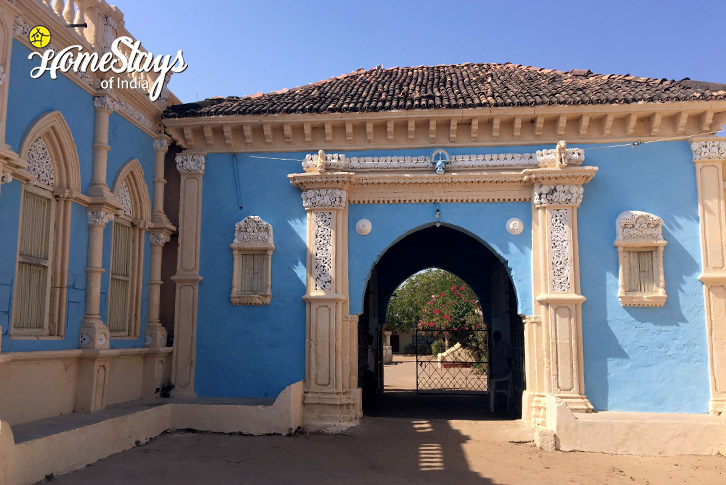 This family Fort of the Thakors of Devpar is a beautifully restored traditional Kutch Haveli built in 1905. Located in a peaceful village, it is built in 2 acre area and took three years to complete. Built of local sandstone in the classically ornamental Roha (Kutch) style, it consists of porticos, courtyards, stucco pavilions and pillared halls. This heritage property is very well maintained and is modified to accommodate modern amenities. It is also listed in the Indian National Trust for Art and Cultural Heritage due to its historical and architectural importance.
Know More
Someshwar Heritage Homestay, Uttarkashi – Uttarakhand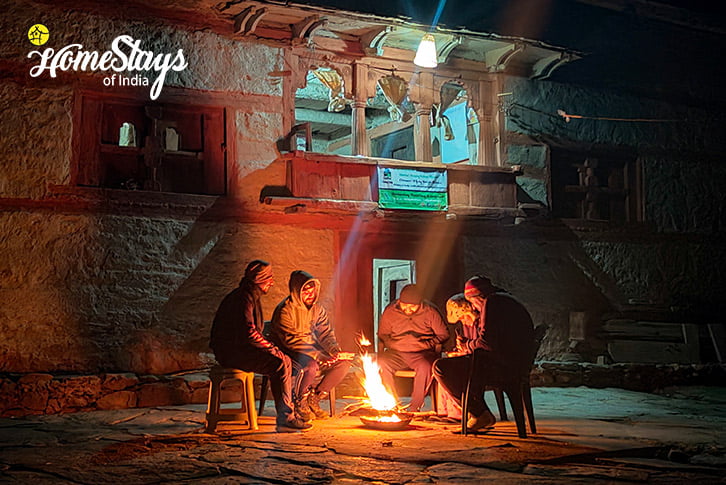 Not just the royal palaces and forts but also the ancestral village houses are renovated in an attempt to revive the heritage. This five hundred years old heritage home is located in Raithal, and is a base for Darya Bugyal Trek. There is one guest room on the first floor with a capacity of 6-8 people, a common bathroom and a balcony overlooking the valley. The extended part of the house consists of 3 rooms.
Know More
Nostalgia Heritage Homestay, Wayanad – Kerala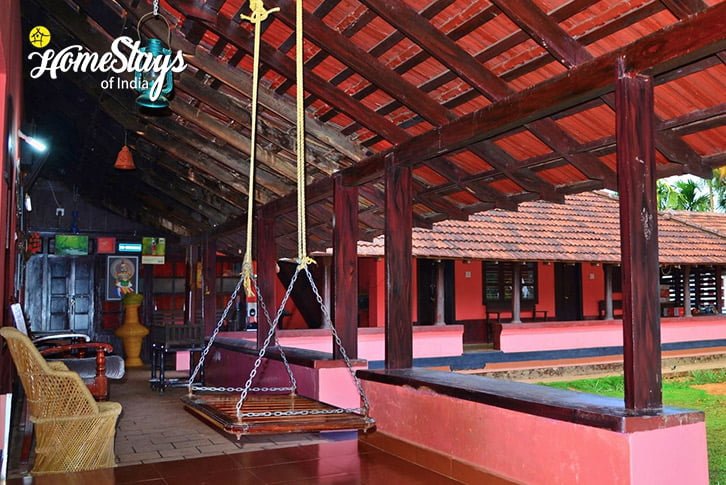 This hundred year old traditional home is located in a quiet village of Wayanad. It is the ancestral home of Vinoop who stays here with his brother and parents. He renovated the house some years back and opened it up for travellers. Its traditional Kerala architecture will transport you to the old world and make you feel nostalgic. The location, warmth. old world charm and its vastness will immediately make you feel happy and at home.
Know More
A Leader's Legacy Heritage Homestay, Kolkata – West Bengal 
This beautiful heritage bungalow in Kolkata, is hundred years old bungalow and belongs to an era lost in sepia prints. Built in 1900, it's the residence of eminent Lawyer and former Chief Minister of West Bengal Mr. Siddhartha Shankar Ray.  Ray's famous library is full of law books along with hundreds of novels. Some of the records in the library date back to the 16th century and are priceless. For anyone who loves heritage and history, this is surely a place to live.
Know More
Assam-type Heritage Homestay, Shillong – Meghalaya
This is a carefully restored six decade old 'Assam Type' vintage house located in one of the oldest residential areas of Shillong, this homestay. Only a few of these homes are found today in Shillong. It is close to the major places of interest and you can walk to most of them and yet can enjoy the quiet and magnificent views of the Shillong Plateau from here.
Know More
Coffeeana Heritage Homestay, Coorg – Karnataka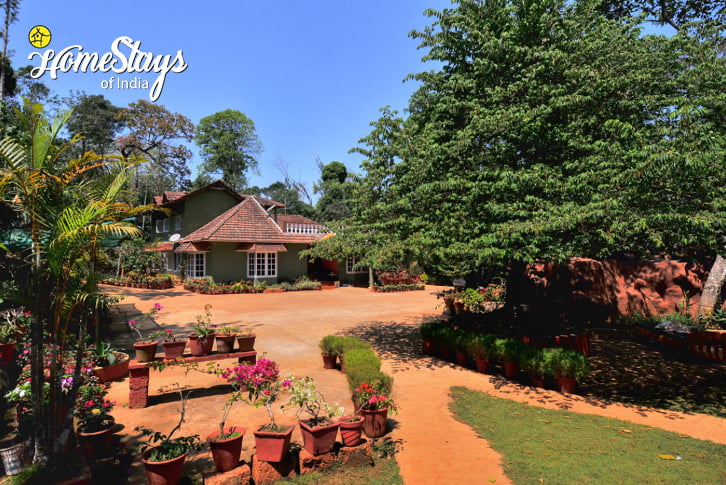 This hundred years old beautiful home of late Dilip Ganapathy is one of the oldest house in the Hoskeri village and was opened for guests after a careful renovation. Continuing the legacy, his wife Darshan is now managing the homestay. The bungalow occupies a section of the 50 acres estate and the space is filled with flowers, fruits and trees.
Know More
Raison Heritage Homestay, Kullu – Himachal
This heritage home is built in 1941 in "Kathkuni" style of architecture, using 20 inch thick stone and mud construction with heavy use of wood. The building is wonderfully preserved by the owners. It is nestled in the Kullu Valley amidst fruit orchards with views of soaring mountains and tree covered valleys. There are 4 luxurious bedrooms where the mood is set in stylish old-world and a fire place in the drawing room.
Know More