India is full of awe-inspiring places to enthrall and inspire us. And, given the vast expanse and sheer diversity of India, there are plenty of them that are still untouched and unexplored. The unique, irresistible charm of these places can not be explained or read; it can only be felt once you are there. On our quest to explore new places and bring to you rustic homestays, we come across many such interesting lesser known places. Sharing with you a list of 14 unexplored destinations in India. Go find joy in exploring these unique corners of the country!
#1. Munroe Island – Kerala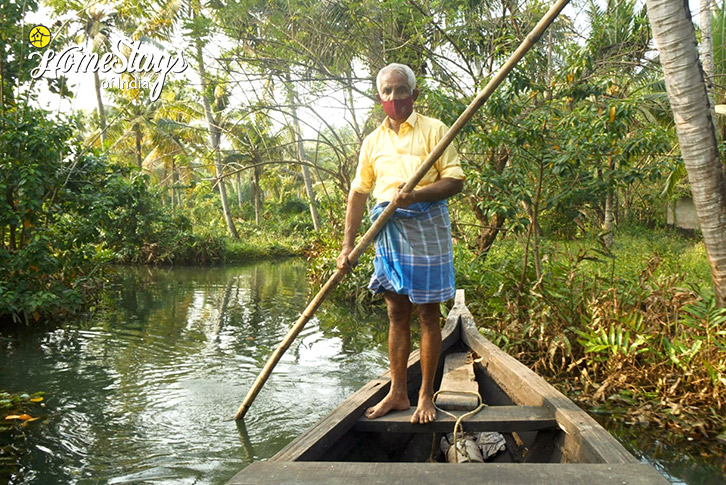 Munroe Island is a group of eight small islets located in the Kollam district of Kerala. The island is located at the confluence of Ashtamudi lake and the Kallada river that originates from the regions of Western Ghats culminating into the Arabian sea. It has huge mangrove plants and coconut farms along the shores of its lake. Secluded from the outside world even today, the Munroe Island stands strong to preserve the culture that the people living in the ancient days in Kerala used to follow. The residents here are exceptionally kind and welcoming by nature. Traverse across its narrow canals and backwaters on a canoe during sunsets and sunrises for an amazing unforgettable experience.
Nearest Airport: Trivandrum (80 km)
Stay at: Kallada Homestay
#2. Aryan Valley – Ladakh
Aryan Valley, around 160 kms from Leh, is home to the ethnic Brokpa tribe who have a unique culture and identity totally different from rest of Ladakh. It comprises of a group of villages – Dah, Hanu, Garkon and Darchik. The local inhabitants are said to be the descendants of the original Aryan race and have distinct sharp looks and blue eyes.  It is encircled with beautiful streams of Indus and green mountains ranges. Try to be there during Bono Na festival, celebrated around September in Aryan Valley. One year it is celebrated it in Dah, next year in Hanu and third year they leave it for the Aryans of Pakistan.  
Nearest Airport: Leh (160 km)
Stay at: Upper Dah Homestay, HanuRiverside Homestay, Garkon Homestay
#3. Mawai – Arunachal Pradesh
Located at the foothills of the Mishmi hills in Arunachal Pradesh, Mawai is a small village with population of just about 70 people. The local population of the village is engaged in farming, tea and areca nut farming along with pine-apple and potatoes being major produce. It is 8 km away from Wakro. Visit Mawai to experience authentic Mishmi culture and enjoy delicious local cuisines in addition to the pristine natural beauty, tea gardens and lush greenery.
Nearest Airport: Dibrugarh Airport (187 km)
Stay at: Mashimi Living Homestay – Mawai
#4. Kappad Beach – Kerala
Located 19 kms from Kozhikod in Kerala, this is where, over 500 years ago in 1498, 170 men led by the Portuguese explorer Vasco- da-Gama first stepped onto Kerala. The spice route also flourished through this beach. Kappad Beach locally known as Kappadavu is also one among the eight Indian beaches to get coveted 'Blue Flag' certification for its cleanliness, safety, eco-friendliness and sustainability.
.
#5. Majuli Island – Assam
One of the largest River islands of the world, Majuli in Assam is surely top amongst the unique places to visit in India. A ferry from Nimatighat, Jorhat will take you to this river island formed due to course changes by River Brahmputra and its tributaries. Lush greenery, vibrant culture, diverse flora and fauna, and warm and welcoming inhabitants is what you must visit this island for. It is the hub of neo-Vaishnavite culture and spirituality, spread by 15th century social-reformer Sankardev. Mask making is a well known traditional craft of Majuli mainly practised by Chamaguri sattra.
Peculiar and disheartening thing about the island is reducing in size and might disappear in another 20 yrs or so. So you must plan to visit Majuli before it disappears.
Nearest Airport: Guwahai (345 km)
Stay at: Peaceful Living Homestay Jorhat, Majuli Homestay
#6. Loktak – Manipur
Loktak is the largest freshwater lake in South Asia located near Moirang in Manipur. There are a series of floating islands called Phumdis, exclusive to the Loktak Lake. The lake is also the home to world's only floating park, Keibul Lamjao National Park which is the last natural refuge of the shy and elegant, endangered dancing deer, Sangai (brown-antlered deer). The lake is also a source of livelihood for the rural fishermen who live in the surrounding areas and on phumdis floating in the lake. A 15 min boat ride takes you to the traditional thatched huts on the floating islands where you can experience the local way of living and savor the lip smacking local meal served in traditional style.
Nearest Airport: Imphal Airport (18 km)
Stay at: Keibul Homestay Loktak
#7. Hallan Valley – Himachal
Quaint and unexplored – Hallan valley is an ideal destination for travelers who want to soak in unbounded happiness, rustic simplicity, blissful experiences while enjoying a laid back Pahari life. The villages here are laid-back and offer a magnificent open view into mountains. It can be accessed through self-drive or cab as there are no regular buses on this route. There is an emerald green lake Foota Saur in the valley and you need to trek through the magnificent Pir Panjal ranges to reach the lake.
Nearest Airport: Bhuntar (38 km)
Stay at: Back in Time Homestay
#8. Reshikhola – West Bengal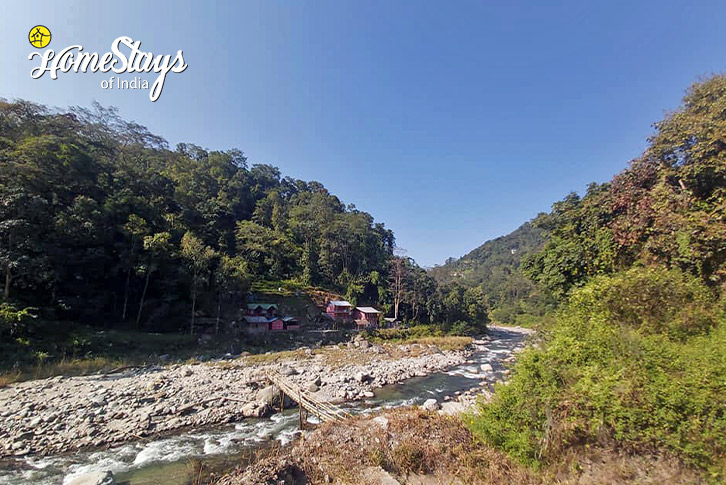 Located amid the dense forest and long-bladed grassland beside the thin gurgling stream of river Reshi, it is a beautiful valley near Sikkim border around 37km from Kalimpong in West Bengal. The forests here are home to numerous birds and animals. You can bathe in the crystal clear water of the river hike around the rocky valley and enjoy fishing. You can enjoy the beauty of mother nature in its purest form in this pristine valley. The blissful gushing sound of the stream of Reshi and the enchanting birds will fill your heart.
Nearest Airport: Bagdogra (104 km)
Stay at: Stream of Joy Homestay
#9. Khecheopalri – Sikkim
Most of us have heard of Khecheopaldi lake near Pelling but we hardly know about the village. A hike of around 15 min through the forest takes you to this tiny village with just a couple of traditional houses, cardamom fields and a monastery. While staying here you ca go on numerous unknown trails and the locals will be happy to accompany and guide you.
Nearest Airport: Bagdogra (163 km)
Stay at: Khecheopalri homestay
#10. Aglar Valley – Uttarakhand
It is surrounded by middle Himalayas and is dotted with deodar, oak and rhododendron forest. Home to rare species of butterflies and birds, the place is a paradise for nature lovers and bird watchers. 'Titli Utsav' is held here in first week of June, wherein researchers from different corners of the world and nation visits the forest to observe the countless varieties of butterflies and moths. The village is also a base for Nag Tibba Trek.
Nearest Airport: Jollygrant Dehradun (92 km)
Stay at: Hidden Heaven Homestay
#11. Mane – Spiti
Mane village, just 30 km from Kaza, is one of the most beautiful but unexplored areas of Spiti.  Twin villages Mane Yogma & Mane Gogma, together form Mane. It acts as a base for people wanting to trek to the Sopona lake or further towards Manirang Peak. But Mane Village is much more than just that. Staying here for a couple of days can give you a true taste of Spitian life. 
Nearest Airport: Bhuntar (263 km)
Stay at: Hinterland Ecostay, Blazing Star Homestay
#12. Jaramukhuriya – Assam
Jaramukhiriya is tiny village with just 21 houses inhibited by the Rabha tribe of Assam and is located by the side of Chandubi lake. It's an untouched area where people are self sufficient – they weave their own clothes and grow their own food. It rests silently in the foot of the Garo Hills, in Kamrup district of Assam. This calm and peaceful place is covered in deep forests and tea gardens. Its naturally evolved ecology has a thriving wildlife population and is a safe haven for exotic fauna and wetland birds.
Nearest Airport: Guwahai (38 km)
Stay at: Jaramukhuriya Homestay – Chandubi
#13. Chelusain – Uttarakhand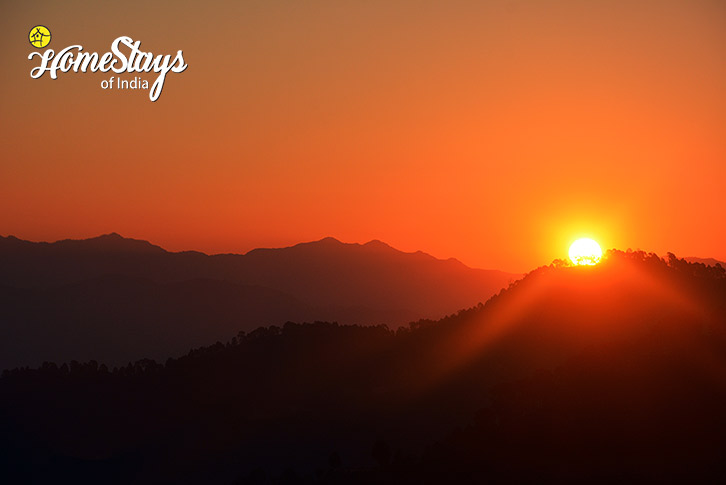 Chelusain is a tiny hamlet in Garhwal Himalayas around 33km from Lansdowne and 295 kms from Delhi. This is the place nearest to Delhi from where you can have the 180 degrees views of snow clad Himalayan peaks of Bandarpoonch, Gangotri group, Kedarnath, Chawkhamba, Neelkhanth, Hathiparvat, Nandadevi and Trishul. The sunrises here are truly magical. The dense forests of Pine, Rhododendron and many other evergreen trees makes this place even more beautiful. There are many unexplored nature trails, waterfalls and bugyals (meadows) around. You can also do angling at Narayan Ganga river, which is just 30 min drive. 
Nearest Airport: Dehradun (119 km)
Stay at: Mountains & Meadows Homestay
#14. Kabi – Sikkim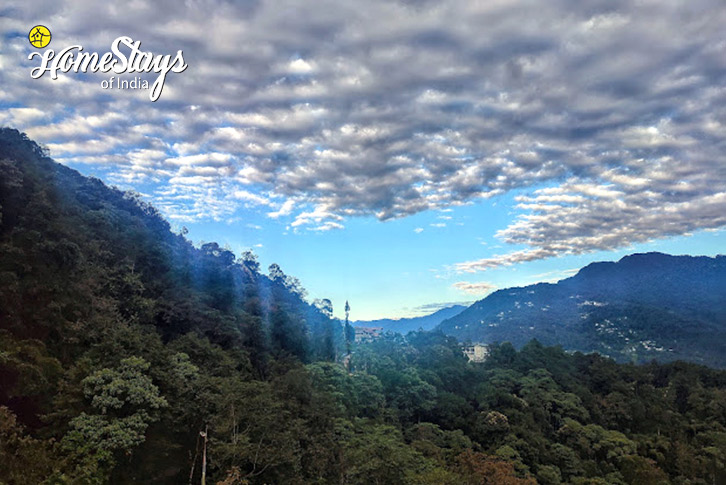 Set in middle of forests, this quaint little town located at a distance of 17 km from Gangtok is a historically significant destination where a treaty was signed between the chief of Lepcha and Bhutia tribe to be in blood brotherhood and live in harmony for generations to come. It offers breathtaking views of the surrounding mountains and valleys. 
Nearest Airport: Bagdogra Airport (144 km)
Stay at: Two Tribe Homestay – Kabi